Measure&Go is the new way to choose, measure and order the most effective Urgo Medical compression hosiery and bandages for your patients!
Whether you're looking to find ready-to-wear compression products that match your patients needs, or order a made-to-measure garment, Measure&Go can help.
Healthcare professionals can:
Search Urgo compression products by conditions

Find the right size product for their patient

Generate made-to-measure order forms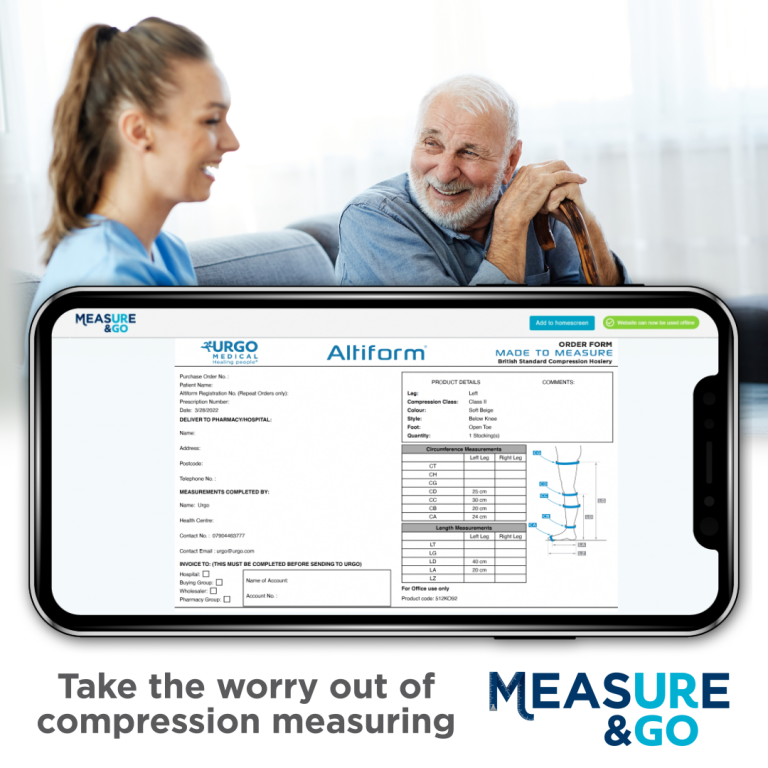 Discover how Measure&Go can help your patients
Watch our video guide to Measure&Go to find out just how easy, quick and convenient made-to-measure compression can be!

Measure&Go covers all patient requirements,
from prevention to solution.
Use the app to find products with a range of treatment aims, such as:
Preventing occurrence

Managing conditions

Improving healing outcomes
The simple process takes you from product selection through to measuring your patient, and on to printing a completed Urgo order form to send off with your prescription.
This all-in-one app supports you with education on treatment aims, handy measuring guides and efficient ordering.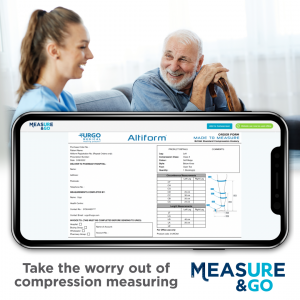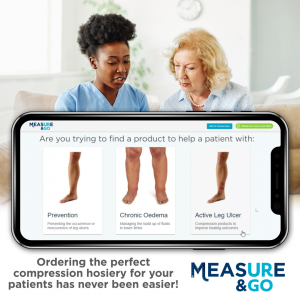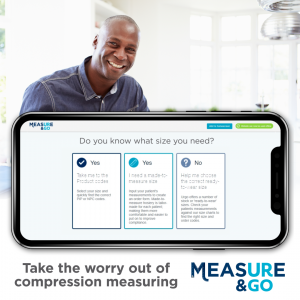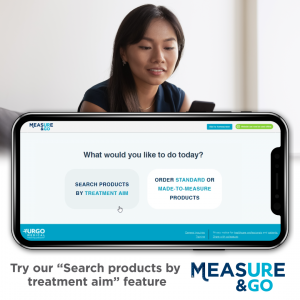 Other news
News